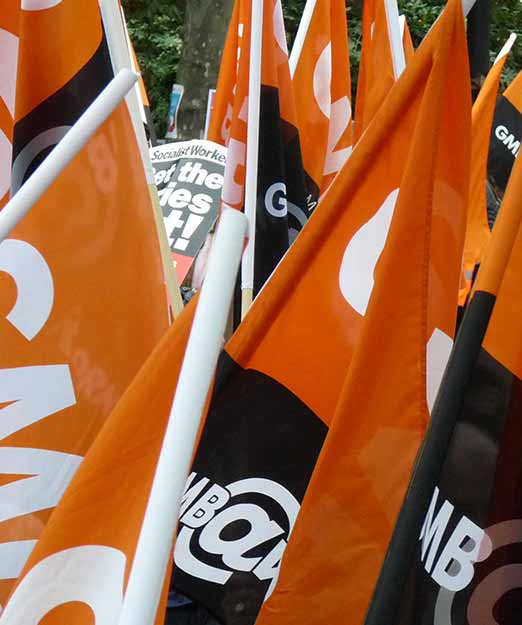 We provide advice, support and representation as well as organising campaigns and negotiating to improve and protect our members pay and terms and conditions of employment.
Anyone in employment has a legal right to be a member of a trade union and to be represented by GMB.
GMB Chesterfield No. 1 branch has over 20 fully trained Workplace Representatives. These GMB Workplace Organisers are members who have volunteered give their time up to negotiate, advise and represent GMB members who are in need of assistance or advice.
Backing up these GMB Workplace Representatives is a network of full time GMB Organisers and specialists who are experts in the world of work.
There is also a GMB office based on Glumangate, Chesterfield and a Regional Organiser that covers the Chesterfield area.
The GMB main office is open daily from 9am until 2pm but messages can be left upstairs in the Trade Union Safety Team (TRUST) office, open till 8.30 – 4.30pm Monday – Friday.
Chesterfield GMB Office, 34 Glumangate