May Day 2018
as can be seen in the pictures GMB members turned out and put on a great show
thank you to all those that attended and marched with the new banner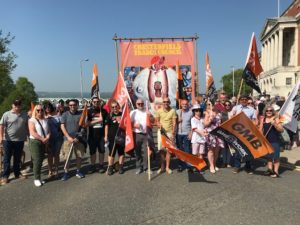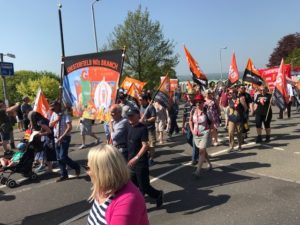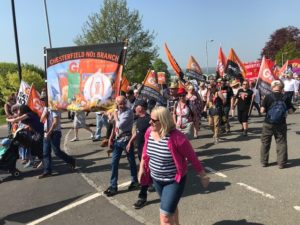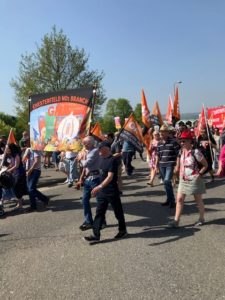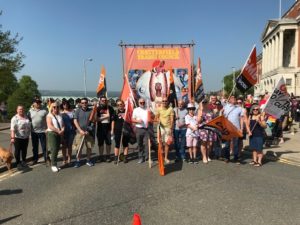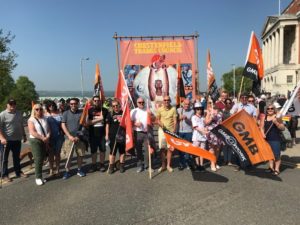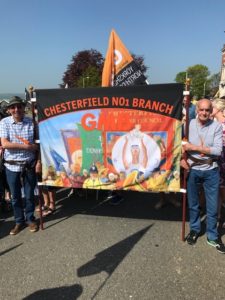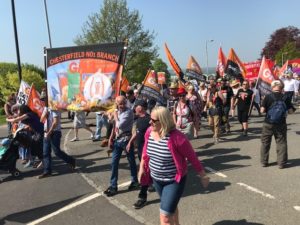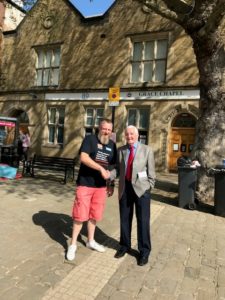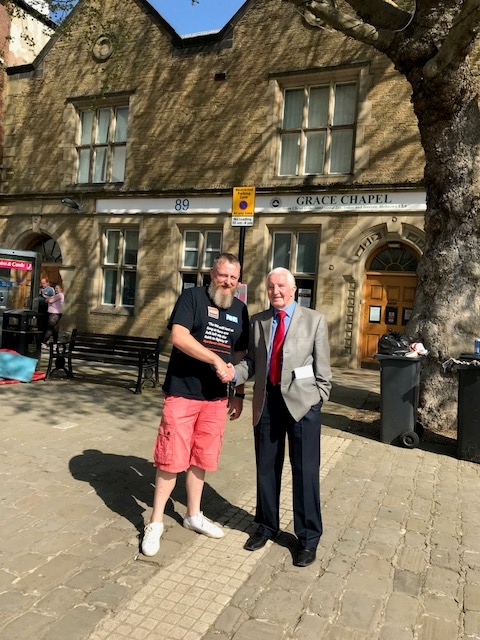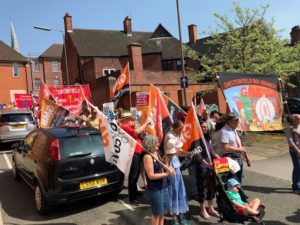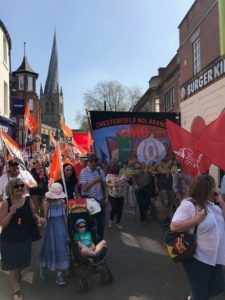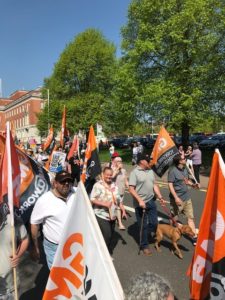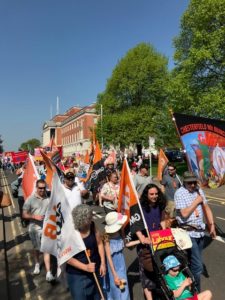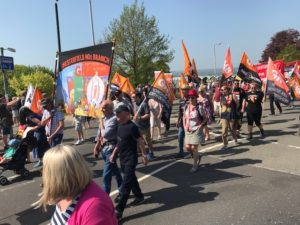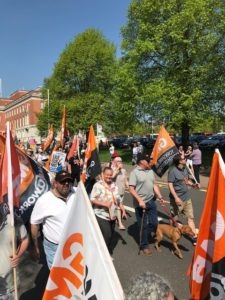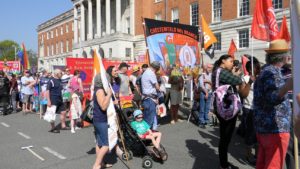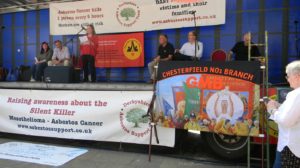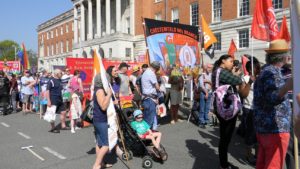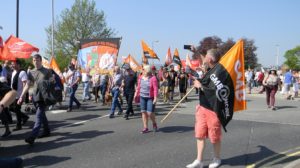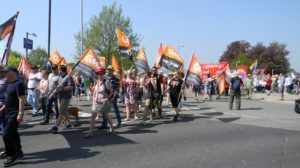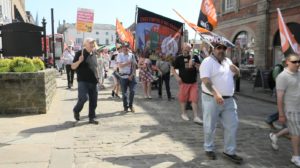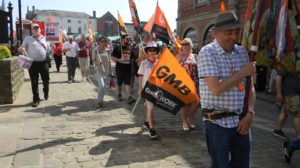 Update on
Calling out to as many GMB members as possible, please pass this on to other members.
We needs members to come to Chesterfield May Day Parade on 7th May 2018 to show the strength of our Union in this area.
Unite and Unison strongly out numbered us these last few years we are now marching with a new banner so out of the 3,000 plus C40 members lets put on a show.
Stalls and entertainment through out the day
Start gathering next to the Town Hall Steps from 10.30 a.m for March off at 11.00 a.m The order of the march will be displayed on the bollards on Rose Hill.  GMB will be near the front.
Late News
Calling All GMB Members
I have now found out that Len McCluskey will be speaking so Unite will be out in force
https://www.facebook.com/events/518637078521648/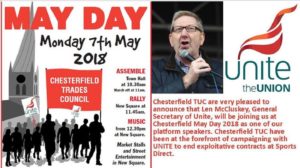 Posted: 23rd April 2018