Sent in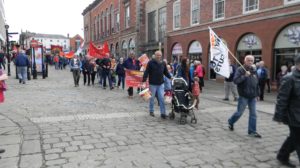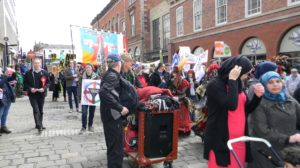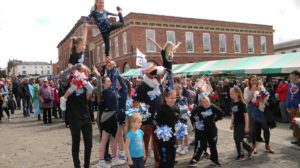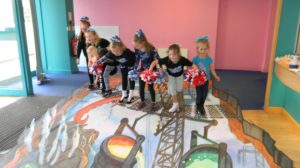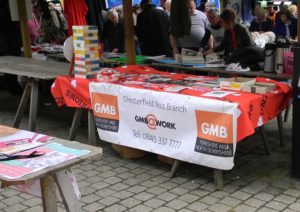 Shay Boyle C40 Activist
Attached are a few photos from Mondays 40th Peoples March and Rally.
Bob Gachagan came with his family and Pat was the "nice man carrying the GMB flag".
You can see a young volunteer carrying the One Fund for All banner and even younger kids from the Chrystal Cheer & Dance group (part of my son's breakdancing team) marching and dancing.
The Crystal team even had a go on our Workers memorial Day 3D art project, trying not to fall into the hazards pit.
GMB member Jeremy Hague manned the GMB stall for a while and brought some leaflets for showing.
Al in all there were 8 GMB members taking part in the march. Either with collecting buckets or carrying flags or stewarding.
Jeremy works for South Yorkshire TUC.
Posted: 9th May 2017